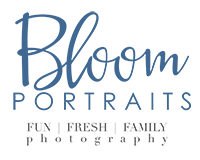 Denver Family & Children Photography Blog

Bloom Spotlight!

Instagram

Instagram did not return a 200.

Calling all Seniors, it's time for your close up!!! Here at Bloom, we love taking a quick trip over to RiNo to capture these photos. RiNo offers a wide variety of fun, and unique backgrounds you can choose from. Whether you want individuals or including your sibling(s) we encourage to personalized these images the way you envision them. As fall and the school year approach, don't forget to call us and book your senior portraits!

One year old portraits are such a beautiful way to cherish this time in their life however; it can often be tricky to know what their mood will be that specific day, so we created a fun way to keep your child smiling and happy, toys!!! Here at Bloom, we invite and encourage you to bring props into your photoshoot! Whether its a doll, legos or a school bus, props always add a little something extra to your photos, they allow this moment to feel personalized. What are you waiting for? Call Bloom and let's capture a moment you won't forget!